Posted on December 12, 2017 in Uncategorized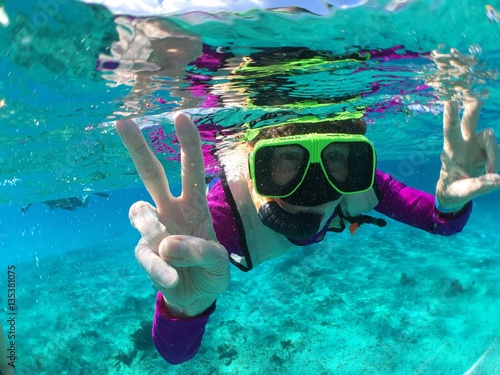 There are three main islands that make up the Cayman Islands, with the largest by far being Grad Cayman. Generally speaking when tourists are visiting "The Cayman Islands" they will be spending all or at least most of their time on Grand Cayman.
Seven Mile Beach
Considered the best beach in all of the Caribbean by a variety of travel magazines and agencies, the famed Seven Mile Beach has it all. Perfect places to snorkel, soft beautiful white sand beaches, beautiful crystal clear water, and plenty of wonderful restaurants and bars serving top notch fare up and down the long languorous beach.
Mastic Nature Trail
This nature trail is one of the most popular in all of Grand Cayman, and multiple guided tours are given each day. This is a gravel trail that is over 200 years old and goes through a genuine mangrove swamp as well as a woodland area estimated to be 2 million years old. This hike is full of rare plants and animals and displays an incredible ecosystem that draws locals and tourists alike. This is an absolute must for any nature lovers.
Stingray City
An incredible experience where you get to interact with these beautiful creatures, the famous Stingray City is known for being the most popular attraction in all of Grand Cayman and for good reason. Swim with the curious and gentle stingrays, see them in their natural environment, and enjoy an experience that you simply are not going to find in many other places.
Botanic Park
One thing about a tropical climate: you have a wide array of incredible plants and plant life that you can grow. The botanic park displays the best of local flora in addition to other tropical plants from other areas that absolutely thrive in the climate. The result is an absolutely astounding blend of flowers, blooms, colors, and smells that anyone who loves nature, ecology, or just plain beauty will enjoy.
Popular Diving Points
Grand Cayman is one of the prime places to find an incredible number of great snorkeling and scuba diving sites. Whether visiting major sites like Eden Rock or Devil's Grotto, or checking out beginner snorkeling areas off of seven mile beach, there are many different popular diving points to visit and embrace the natural beauty of the area.
Tourist Submarines
This is another way to see the underwater sites, shipwrecks, reefs, and natural wonders. If you're a bit nervous about the scuba diving, the tourist subs are a great way to get a guided tour and to see the amazing underwater ecosystems in the area.
You Can Go To Hell
In this case, Hell refers to a famous area of this island that is crammed with sharp black limestone that is hot, sharp, and was given the nickname "Hell" because of the foreboding and unfriendly look (and feel) of this territory. There are plenty of the obligatory t-shirts and post cards about going to hell, visiting hell, etc, but even beyond the pun humor this is an impressive little area to visit that is worth a brief stop and some pictures.